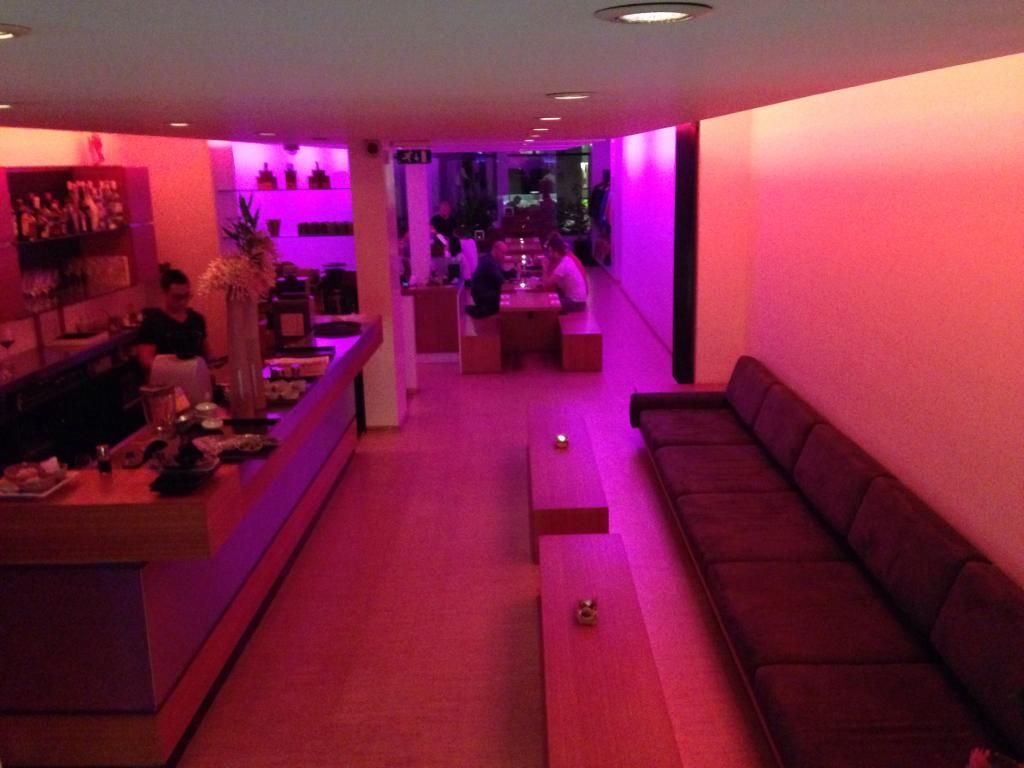 My sister has an amazing food-blog and she got invited at ONI for dinner, which is a Japanese restaurant in The Hague. She asked me to join her for the dinner and of course I couldn't resist. We got several courses which were all very surprising and I tasted food I never tasted before! Sometimes it was a real food explosion in your mouth: WOW!
The restaurant had an amazing ambiance and there even was a catwalk where you could chill out and drink a cocktail. The menu card was huge! More than 200 dishes and all prepared with fresh products; this absolutely makes this restaurant very unique. It was a great night and if you like to read more about the dishes we tried you can read my sisters blog EET GENIET LEEF for the details about the food! (Dutch only)
If you like to know more about the restaurant click HERE to go to their website and don't forget to follow them on Facebook!